Triage Medical Staffing
I was originally approached by Triage's design firm of choice, Secret Penguin, to help create a new voice for the client while SP overhauled their, wait for it, look and feel. A few months later, Triage contacted me directly (with SP's blessing, of course) to rewrite their website in the new voice. Why go to all this trouble, though? Because medical staffing is a highly (insanely so) competitive industry in which treating recruitment like a commodity is not an option. So we collectively cut the, pardon my Col. Potter, horse hockey and decided to tell it like it is. In an interesting way, of course.
Of course we did a manifesto.
Secret Penguin's efforts extended to the physical space of Triage's office. Imagine my delight when I attended a meeting there and discovered my manifesto festooning the lobby wall. The client also repurposed the piece for a manifesto video. I was not involved in the edit (I would've chosen edgier music), but such is life.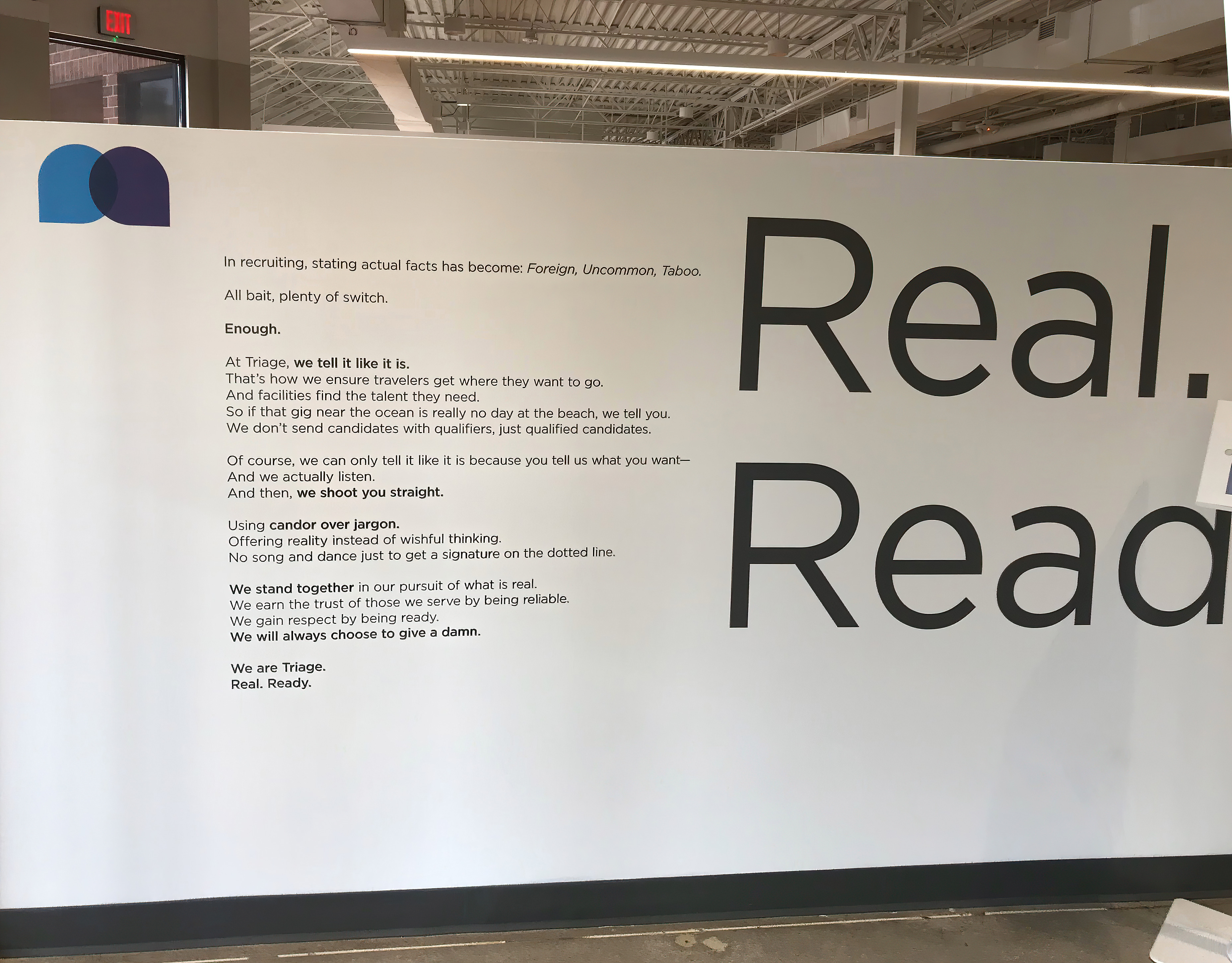 And of course I have website screen caps.
To view the site in all its living, responsive glory, visit TriageStaff.com.