The Obligatory Super Hole XII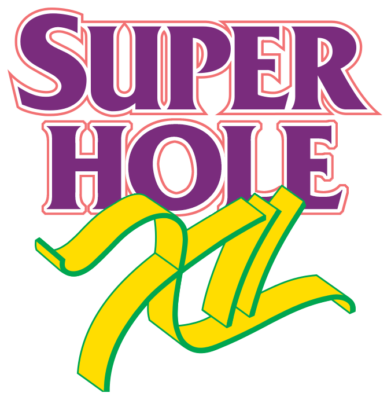 Welcome to the twelfth edition of ye olde Super Hole. This year, I'm going to mix things up a bit and only post my picks for the top five spots of the night. I decided to take this route long before I had seen any of the spots circling about the internet leading up the game, and not after I saw how many clunkers there were. Honest.
As usual, the selected spots were shown during the actual game itself, so no pre- or post-game ads. Also, as much as I am anticipating several of the movies advertised tonight, I do not include them in my consideration set. Local/regional ads, TV show promos and NFL "aren't our fans great" spots are likewise excluded.
Now, on with the countdown.
—
No. 5: Bud Light, "The Bud Knight" – While I don't think the whole Bud Light "Dilly Dilly" campaign is quite on par with the "Wassup" craze of yore, many of the spots have been quite funny. And leagues better than many Bud Light Super Bowl spots over the years (flaming horse toots, anyone?). This spot, although based on a truly hideous pun, nonetheless combines sharp writing and acting (especially on the part of the less-than-bold-or-brave king) to turn what could've been an overly broad waste of time and money into something worth watching.
—
No. 4: Michelob ULTRA, "I Like Beer" – I've been fairly unkind to Michelob ULTRA Super Bowl efforts over the years. Maybe it's because I'm not really the target (I don't enjoy my workouts, nor would I like a beer after them), or maybe they just weren't terribly entertaining. This spot, part of a broader campaign featuring everyone's best friend Chris Pratt (along with numerous sports-related cameos), succeeds because it gets the small things right. And most of those things are, indeed, Chris Pratt being less-than-suave in most of the scenes. A montage spot that actually works? Must be the exception that proves the rule.
—
No. 3: Avocados From Mexico, "#GuacWorld" – The avocado cartel continues to bring fun spots to the Super Bowl. This is their fourth consecutive year to air a spot (says my too-lazy-to-Google-brain), with the last three being great efforts. I do with there had been some sort of "Cabin Boy" reference given the presence of Chris Elliot. Or, more appropriately, a cameo by "Bio-Dome" boy himself, Pauly Shore. The wifi-based stinger is a nice, if painfully realistic, touch.
—
No. 2: Amazon Alexa, "Alexa Loses Her Voice" – I'm not really sure what the point of this spot was (I mean, I can suss out the strategy, but that's also kind of my job unlike most consumers), but it sure was fun. Anthony Hopkins in full Lecter mode FTW. Although I might have had him talking to Bezos.
—
No. 1: Tide, "It's All the Tide Ads" – I once opined that the world has little use for an unobservant copywriter. And while I have no idea if the person who came up with this idea was the copywriter, I do know they were exceptionally observant to notice that, Wrangler Jeans and Chevy Silverado ads notwithstanding, all the clothes in commercials are amazingly clean. (Just as I noticed long ago that actors never have hairy necks. Seriously. Check it out.) Obviously, Tide is the cause. And, obviously, one should run with that idea to its logically illogical end. Being able to spoof past P&G ads certainly helped. The folks I was watching with didn't even know who David Harbour was. And it didn't matter. The spots still worked.
—
Honorable mention goes to Tourism Australia for their fake movie trailer "Dundee: The Son of Legend Returns Home" featuring Danny McBride as the spawn of Paul Hogan's Crocodile Dundee and Chris Hemsworth as, umm, I guess Chris Hemsworth. The spot that aired was endearingly funny, but the entire campaign is much better given the longer formats available. You can start down the rabbit hole here.
<div id="amzn-assoc-ad-851ff879-8a3d-4d6d-b2b0-5e71425ed35c"></div><script async src="//z-na.amazon-adsystem.com/widgets/onejs?MarketPlace=US&adInstanceId=851ff879-8a3d-4d6d-b2b0-5e71425ed35c"></script>